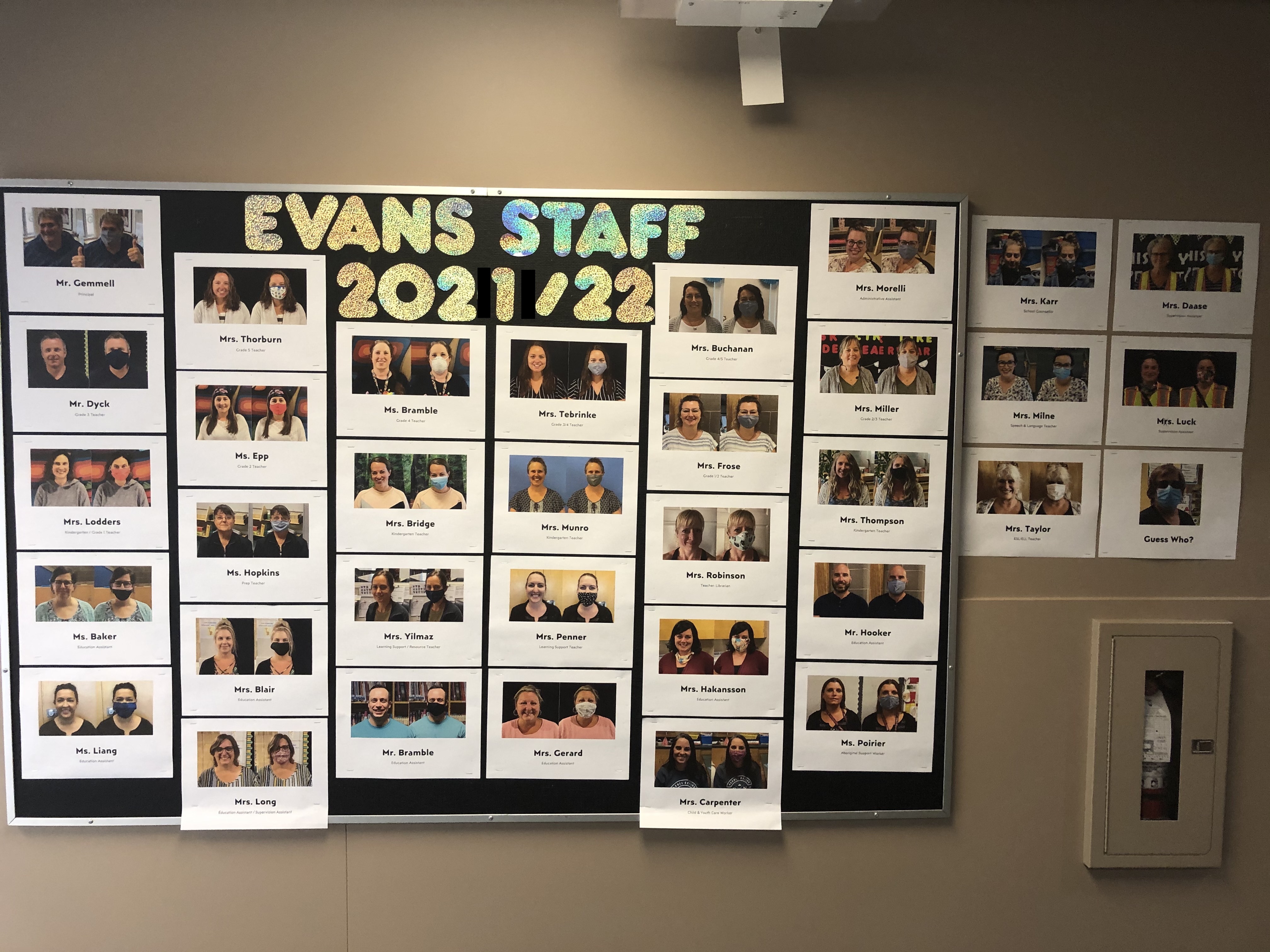 Dear Parents,
Thank you for dropping by for our Virtual Parent-Teacher Night. Evans teachers and staff want you to feel welcome at the school and informed about what is happening with your child. Our purpose with these videos is to give you a peek inside your child's classroom during this time. 
Please do not hesitate to contact the school or your child's teacher should you have questions about what is happening at the school or with your child's class. Staff will be more than happy to return a phone call, send an email or communicate in a manner and time where they can connect with you.
We hope you enjoy these videos.
The Evans Elementary Staff !!
Principal's Message   Mr. Wade Gemmell
K                                Mrs. Laura Bridge & Christine Munro
K/1                             Mrs. Katie White & Ms. Leigh Collins
1/2                              Ms. Melanie Epp
2/3                              Ms. Leigh Verleur
2/3                              Mr. Darren Dyck
4/5                              Ms. Nicola Bramble
Support Staff             Meet the Evans Support Staff