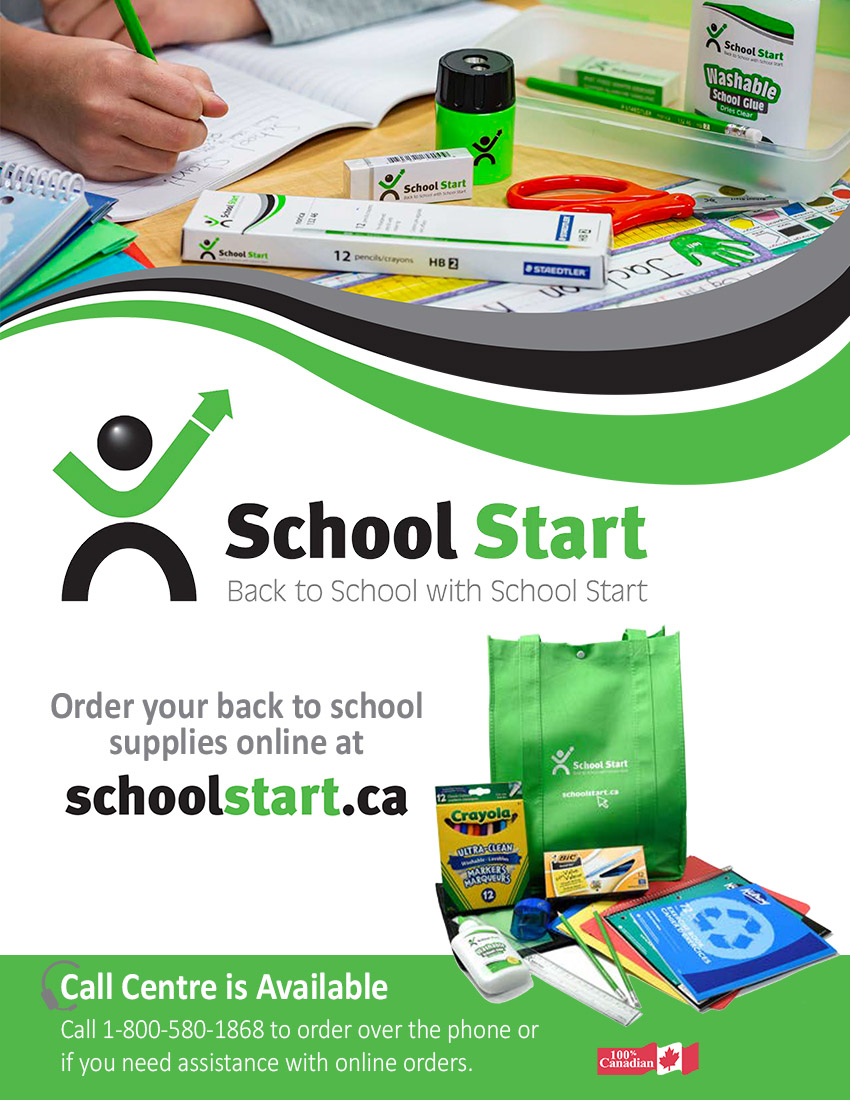 School Supplies for 2022 - 23 School Year
This year we are working with a local vendor (School Start) to help parents purchase supplies for students in grades 1- 5. This will allow parents to go online, order their child's supplies (based on grade) and have them delivered directly to the school for their child. To order supplies this year parents can:
Step #1:Go directly to: https://schoolstart.ca/
Step #2:Click on the following:
Parents Shop Here

Purchase School Supply Kits

Select Province, then City, then School (Evans)

Click Here to Purchase Your School Kits

Lastly, click on their grade
Supplies can also be ordered by phone or for assistance with online orders parents can call 1-800-580-1868. For parents who wish to source their own supplies, the lists below are what should be purchased for each grade. 
Should you have any questions please feel to contact the school.
** Kindergarten supplies will be purchased by the teachers for the students. The cost of supplies will be communicated by the teachers to the parents in the fall but is estimated to be around $50.00