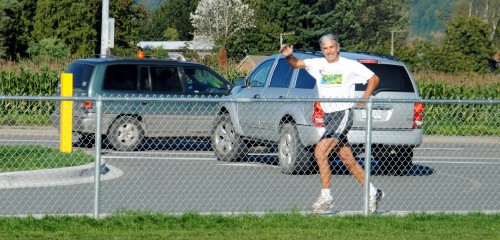 In-School Mentoring Program
In this joint project between Big Brothers Big Sisters Chilliwack and Evans Elementary School, an adult mentor is matched with a boy or girl in Grade 2 -5, spending time each week in ways that are of interest to the child (playing games, visiting the library, talking, completing a craft, etc.) Visits are only once per week for one hour each time when school is in session. The relationship that is fostered between Mentor and Mentee, helps build the child's self-esteem, reinforces the importance of working hard in school and builds skills in the child that helps them be comfortable in making new friends.
Hiking Program
Field trips are an important learning tool that teachers utilize during the school year to supplement and enrich the regular curriculum. Our hiking excursions provide all of our students with a unique way to challenge and improve  their fitness levels as well as attain personal goals that are set at the beginning of the school year. As a school community we participate in seven different hikes during the school year, taking advantage of the natural beauty our community has to offer and also providing a therapeutic activity that our students, staff and parent volunteers can enjoy. 
Run / Walk / Jog
An integral part of the Physical Education Component for our Intermediate students is their active participation in our Run-Walk-Jog program. All students in Grades 4 through 6 are expected to participate in this 30 minute, twice per week activity, through our school neighborhood. Each student is expected to set a "personal distance goal" in September and then work towards achieving and surpassing this mark. Incentive prizes are given during the year to encourage each student to do their personal best each time.